Blog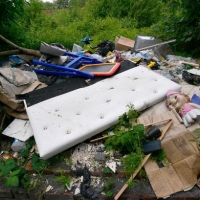 How fly tipping has seen an increase during the pandemic
(Posted on 27/04/21)
Since the onset of the COVID-19 pandemic, fly-tipping has increased 300% in the UK. Now, communities are working to reverse the trend and keep their neighbourhoods clean. Pandemic Fuels Increase in Fly-TippingCommon fly-tipped rubbish includes vehicle parts, building waste, and appliances. But, in response to mask and social distancing recommendations, this is changing. Disposable masks, packaging...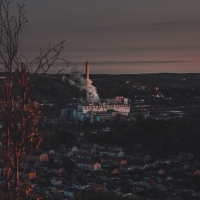 Veolia launches PPE waste recycling service
(Posted on 19/03/21)
Veolia has introduced a new service to safely collect, contain, and treat potentially COVID-19-contaminated personal protective equipment (PPE).The new service is targeted at maintenance engineers and cleaning operatives who travel from customer site to customer site to provide services without returning to a central location.These teams need to use PPE such as gloves, safety goggles, masks, overall...
How to dispose of waste during the virus outbreak
(Posted on 09/02/21)
We are living in unprecedented times and our lives are looking quite different from how they used to do in 2019.There are not many aspects of normal life that have been left changed by the coronavirus pandemic, and waste management is one of those affected areas.While some local council waste collections have been unaffected throughout, many across the country have been.This is due to a combination...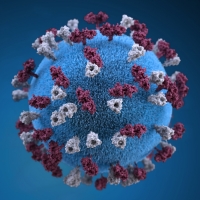 COVID-19 Update
(Posted on 28/10/20)
Firstly, the team and I here at PJ Environmental hope that everyone is doing well and staying safe throughout these difficult and testing times.The last nine months, COVID-19 has tested the world in ways no one could ever imagine and changed day to day life as we know it. Here at PJ Environmental, we want to ensure we are doing everything we can to help.We want to remind clients, new and old, that...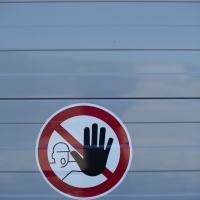 6 Clinical Waste Management Tips
(Posted on 14/10/20)
Due to the potential risks associated with the mis-handling of clinical waste, the correct management and disposal is vital and there are strict regulations in place to prevent harm being caused to both the environment and to you. To enable you and those working in your practice to clearly verify if they need to take further steps to become compliant with all regulations, we have outlined below the...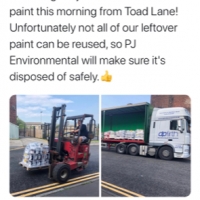 Twitter mention – E.R. Williams
(Posted on 20/08/20)
Here at PJ Environmental, we pride ourselves on delivering the best job we possible can and ensuring our customers are happy. That is why customer feedback is so important to us. We have recently had some great feedback from a customer who we helped with the removal and disposal of leftover paint. See their kind words below."Thanks to PJ Environmental for collecting 50 years' worth of...