Environmental Waste Disposal UK
Established in 2000, PJ Environmental Ltd is a family business committed to excellence in the waste management sector. We offer a bespoke total waste management service which means that you can concentrate on what you do best running your business.
Through our 40 years' experience gained within the waste sector we look to source the most cost effective and environmentally sustainable disposal route.
Our customer base is varied and we deal with all waste categories from collections and disposal of non hazardous organic waste through to hazardous waste disposal and environmental waste disposal. We are primarily North West based working with clients in Manchester, Liverpool and Leeds but we do cover the whole of the UK and we are responsive to the needs of our customers.

Why choose us?
We are a company that you can trust.
Customer service is paramount at PJ Environmental where we recognise that our customers are key to our business. We work with all customers from small businesses right through to PLC companies.
This is the reason why most of our customers trust us and have been with us for the long term. Read more
Latest news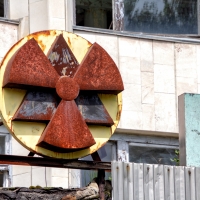 What should be done with radioactive nuclear waste?
After the recent documentary 'Chernobyl' released exposing the truth about what happened during one of the worst nuclear disasters to date, it has raised the question, 'What should be done with radioactive nuclear waste?'.The... Read more