Commercial asbestos collection & disposal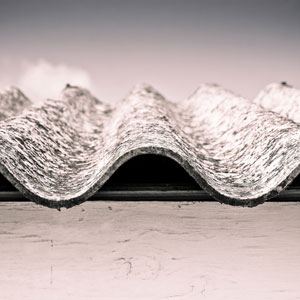 Here at PJ Environmental, we specialise in the removal of commercial asbestos waste. This can be any asbestos products or materials that are ready to be disposed. This includes any contaminated building materials, dust, rubble, used tools that cannot be decontaminated, disposable PPE (personal protective equipment) and damp rags that have been used for cleaning. Asbestos waste must be placed in suitable packaging to prevent any fibres being released. This should be double wrapped and appropriately labelled (HSE 2016).
At PJ Environmental we have completed the specialist asbestos awareness qualification. We can manage the whole asbestos disposal process in accordance with the current legislation. All work undertaken in accordance to the control of asbestos regulations (2012). Risk assessment and method statement documentation is provided and correct PPE (Personal Protective Equipment) is worn at all times.
Finally, commercial asbestos disposal is completed through a licensed facility and full documentation is provided.