Twitter mention – E.R. Williams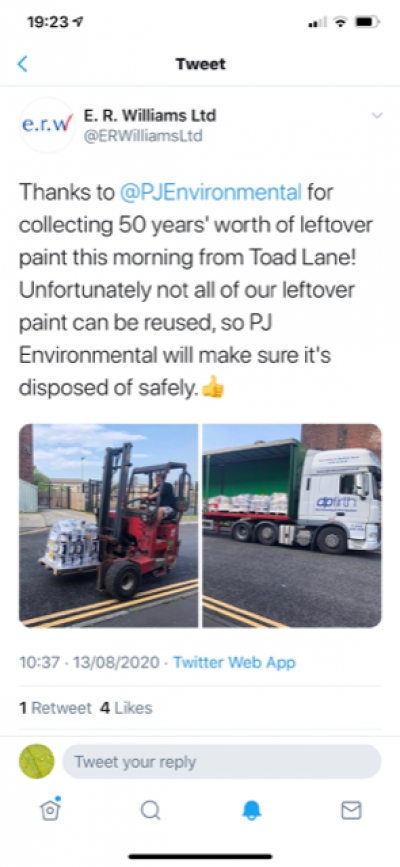 (Posted on 20/08/20)
Here at PJ Environmental, we pride ourselves on delivering the best job we possible can and ensuring our customers are happy. That is why customer feedback is so important to us. We have recently had some great feedback from a customer who we helped with the removal and disposal of leftover paint. See their kind words below.
"Thanks to PJ Environmental for collecting 50 years' worth of leftover paint this morning from Toad Lane! Unfortunately, not all our leftover paint can be reused, so PJ Environmental will make sure it is disposed of safely."
Since the business was founded 20 years ago, our aim has always been to offer an excellent service at a cost-effective price and I think this feedback shows that we are achieving these goals and we look forward to helping many more customers as the years go on.
If you have any hazardous waste disposal needs, please feel free to get in touch with the team today.